Connect
Recreation Ministries
Upward Sports Ministry provides opportunities for kids ages K4 to High School to participate in Basketball, Volleyball, Soccer, Flag Football, and Cheerleading. Upward Sports is the largest Christian sports organization in the world emphasizing the enhancement of a child's self-esteem, challenge of recreation, learning, and competition in a Christian based sports atmosphere. Visit the Upward Sports website to learn more.
Lone Oak FBC is among the top 10% of Upward Programs in the state of Kentucky and actively promotes Upward Sports in mission efforts locally and nationally. During the year, Lone Oak FBC holds Upward Sports Leagues in Basketball, Volleyball, Soccer, Flag Football, and Cheerleading. Timing of each League depends on the season. Expense to each family is a nominal cost per sport. For more information on a particular program, contact Patrick Greer, Minister of Recreation & Single Adults or the Lone Oak FBC church office.
Prayer is a big part of the Lone Oak FBC Sports Ministry and the Upward Sports Program. It is very important as we teach and minister to the kids involved, but also for the coaches, referees, and support staff whom are all under the magnifying glass to be Christian witnesses.
Sports camp is a great way for your child to learn more about their favorite sports in a safe environment. We offer flag football, volleyball, and soccer camps for kids through 5th grade.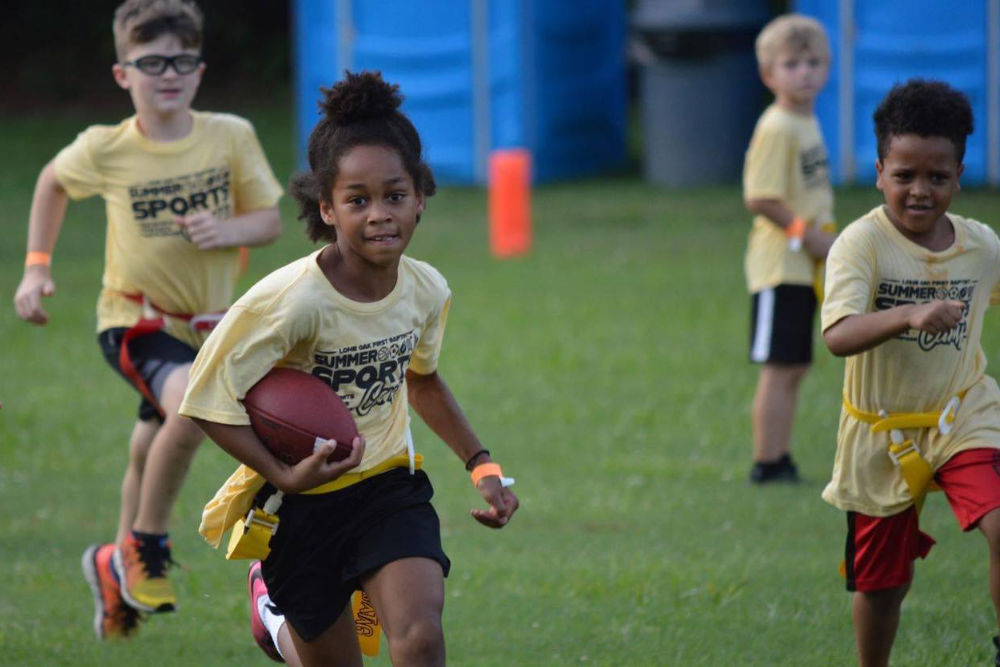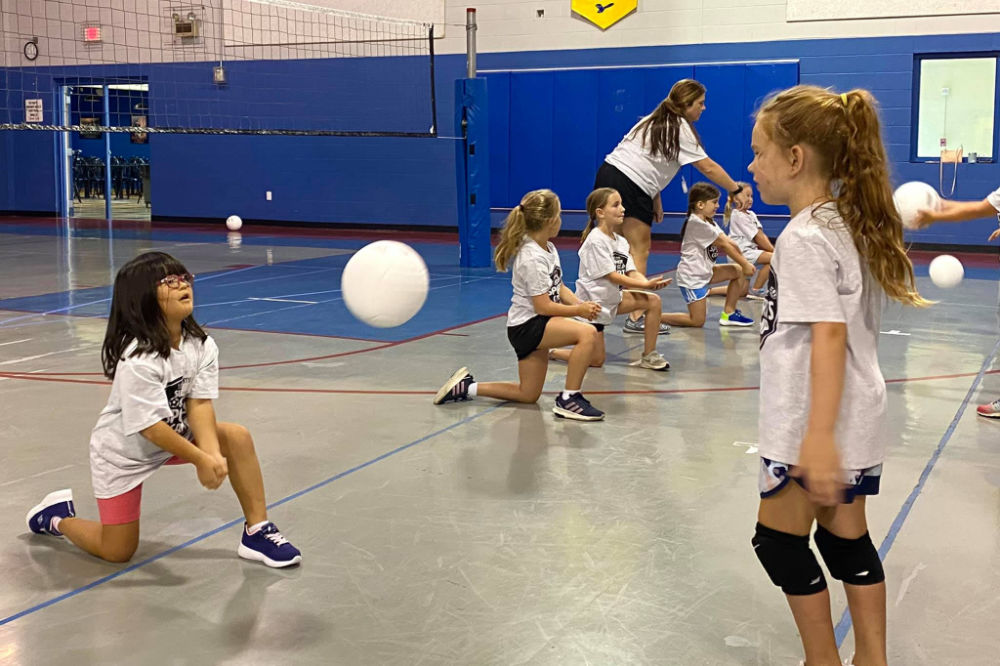 Registration Opens Spring 2023